Vision Therapy / Our Process
Vision Exams & Treatment Plans
The school vision screening has become a staple in the opening school activities each year when our children return for the new school year. Vision screenings at school only check for visual acuity. If the screening is done by the school nurse, which is not always the case, your child may get a cursory exam of the eye itself to check eye health. This is usually not enough.
Visual Skills
Would you be surprised to learn there are 17 visual skills that we all need in order to be successful in reading, learning, in sports and in life? Seeing '20/20' is just one these important skills.
1. Controlling eye movements
2. Simultaneously focusing at a far distance
3. Sustaining focus at a far distance
4. Simultaneously focusing at a near distance
5. Sustaining focus at a near distance
6. Simultaneous alignment at a far distance
7. Sustaining alignment at a far distance
8. Simultaneous alignment at a near distance
9. Sustaining alignment at a near distance
10. Visual acuity or central vision
11. Peripheral vision
12. Depth Awareness
13. Color perception
14. Gross visual-motor coordination
15. Fine visual-motor coordination
16. Visual perception
17. Visual integration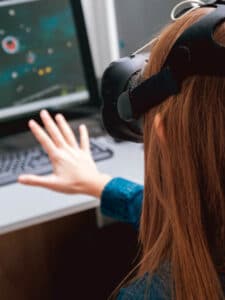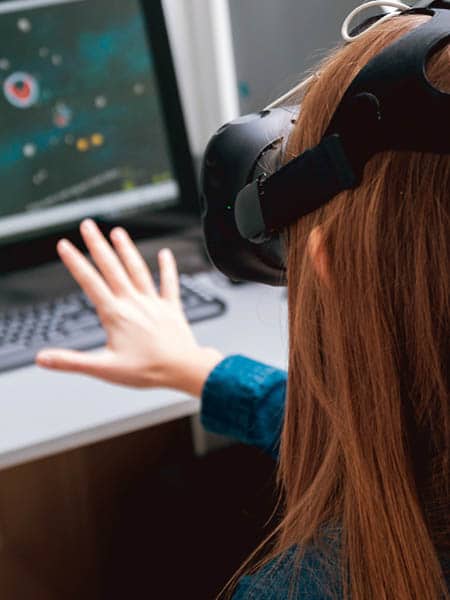 Vision Therapy has been found highly effective at helping school children read, write, learn, and achieve better results in all of their activities. It can help people of all ages recover from vision problems related to concussion, brain damage, injury, and strokes. It can frequently help in the relief of eye strain, computer vision fatigue, and many more common problems. It can also help athletes achieve a high level of success!

Vision Therapy / Our Process
Comprehensive Eye Exams
A comprehensive eye exam will test your child for visual acuity, eye health, and the seventeen necessary visual skills that make up a fully functioning visual system including:
Accommodation (eye focusing)
Binocular vision (eye teaming)
Oculomotor function (tracking)
Visual perception (how we make sense of visually-presented information)
Visual processing (how quickly and efficiently we interpret visual information)
Our vision is developed from infancy. When we're born, our eyes can see only dark shadows. Just like we learn to walk over time, so our vision develops over time as our visual skills are used on a daily basis. Over time, we learn to master the visual skills we need.
Comprehensive eye exams are designed to identify problems with the acquisition of these visual skills. They are non-invasive exams and are performed by our specially trained doctors. If there is an accompanying medical complaint, such as a headache or eyestrain, most insurance will cover a developmental eye exam.
Following the comprehensive eye exam, our doctor will discuss their assessment and an individualized treatment plan will be prescribed based on their diagnosis to improve visual performance.
Vision Care and Therapy Center serves a wide range of patients; including children struggling academically, athletes working to improve their performance, adults suffering from double vision, strokes, or acquired brain injury. All of our patients experience unique visual barriers to success and quality of life. For this reason, we offer several types of treatment plans.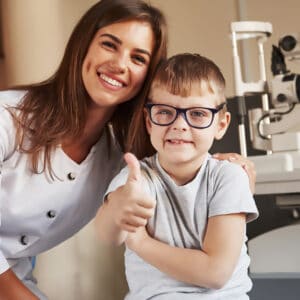 A referral is not required. You may contact our office at 678-256-3990 or online to schedule an appointment.

Vision Therapy / Our Process
Vision Therapy Treatment Plans
Optometric Vision Therapy is a treatment plan designed to develop, restore, or enhance visual function and performance. The procedures are conducted under the supervision of a developmental optometrist and are individualized to meet the needs of each patient. Depending on the case, Vision Therapy is prescribed to develop or remediate fundamental visual skills and abilities; improve visual comfort, ease and efficiency; and/or enhance how the patient cognitively processes visual information.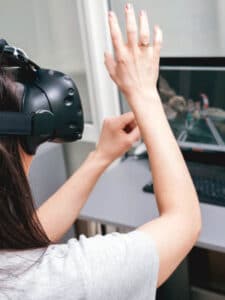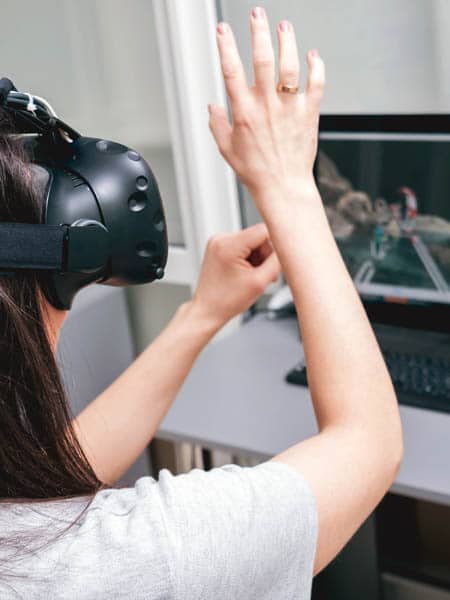 Optometric Vision Therapy treatment plans typically involve a combination of office treatments and home therapy.
Lenses, prisms, optical instruments, and specially adapted computers are some of the devices through which one learns to use vision more effectively. The specific tools are less significant than the feedback provided to the patient to enable change.
Readalyzer Visual skills need to be developed until they become automatic and integrated with other visual as well as cognitive skills.
As with most therapeutic treatments, the extent of success is also linked to patient compliance.
I wanted to thank you for helping me. I can see better and it helped me with my reading. It helped me focus more on school. Eye therapy helped me with my reading and it improved my reading level. My eyes are stronger and can work together better. I can catch a football and lacrosse ball better.
Thank you again, Sam
View Patient Success Stories
CONTACT US
Vision Care & Therapy Center

Dr. Janna Iyer, 
FCOVD
Dr. Alayna Larsen
11735 Pointe Place
Roswell, Ga 30076
678-256-3990
Office Hours
Mon-Thu 9:00am-6:00pm
Fri  9:00am-1:00pm
Appointments
678-256-3990
APPOINTMENTS
Request An Appointment